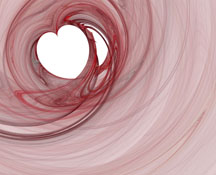 Let's face it, there is a ton of poorly written, cringe-worthy smut in the Fan Fiction Universe. Sex is an extraordinarily intimate act, whether in life or on the page, so you must be comfortable with your subject matter before you start writing. Take some time before you start to figure out what you'd like to write. The following tips will help to guide you through that process.
Do Your Homework — The first step to writing good sex, is to read it. You can read it any way you like-Fan Fiction, main stream Erotica, whatever floats your boat. This will help you get a feel for the language of sex-it's not all dirty words. It will also help you to figure out what you like, what turns you on, and what you don't like.
Plan Ahead — Determining the content of your scene before you write it will make an immeasurable difference in the success of your story. Some writers depend on spontaneity when they are writing intimate scenes, but it is important to remember this is fiction, and not real life. So take a moment, decide who is going to be in your scene, what is going to happen and who is going to be doing what to whom. It will make things a heck of a lot easier if you know what kind of sex your characters are going to have. Missionary? Oral? On the bed or against the wall? Making these kinds of choices up front will make filling in the details a lot easier. (You can find a worksheet to help you here.)
Characterization — Characterization is critical when you are writing an intimate scene. As Fan Fiction writers, we don't always get to see our characters in vulnerable situations, especially if you are writing for a procedural type drama. This is when it is important to watch your show closely. Study how your chosen characters interact, and figure out what they aren't saying to each other. Capitalizing on that subtext is the key to a great story, especially when you are planning on taking things to the bedroom.
Evolve — Unless you are writing porn, you'll need to figure out what kind of a scene you are writing. Sex is the most intimate act that can occur between two people (or more if that is your cup of tea.) Sex changes people, and you'll need to figure out how your characters are going to be affected (or not) by this interaction. Will this be a healing scene? Animal attraction? A mistake?
Progression & Layer in Detail — A sex scene has a natural progression -foreplay, the act, climax, closure-so you already have a map for how your scene should play out. Also, you don't have to get it right the first time; you can start writing with simple sentences describing what you want to have happen, and follow that up by layering in the detail. Since you have an underlying structure, you can feel free to write without worry-the groundwork is already in place. Usually I just close my eyes, imagine the scene, and write what I see in my mind's eye.
Because it's usually easier to see things in action, I have included a snippet of a scene I wrote in first draft form and later draft form:
First Draft:
She followed him, unsurprised that they were heading for the bedroom; she'd seen the look in his eyes.
Later Draft:
She looked up at him before sucking lightly on the sensitive skin just below his ear, murmuring her assent as she allowed him to guide her into the bedroom, her limbs still tangled with his. She could see his desire for her so clearly etched on his face that it made her wonder where he'd hid it for so long.
You can see that the bones of the scene are there in the first draft, I've just elaborated on it in the later one. This is why I advocate writing in drafts. There is nothing wrong with the first sentence I wrote, but there is much more depth and feeling in the later draft.
Choose Your Words — "Dirty" words do not make a sex scene. As with all writing, the intimacy and eroticism of the scene you are writing hinges on how you arrange the words you use, so if there are words you are not comfortable saying or writing, don't use them. Consistently is also important-choose one word for a body part, and stick with it. Avoid phrases like 'garden of desire' or 'throbbing member of love.' It's also wise to avoid using 'unghhhh' or 'cooooooooooming' to indicate an orgasm. Saying she or he moaned gets the job done.
Endings — A good ending builds on the beginning of a story; it demonstrates how the characters have changed since the beginning. One way to accomplish this is to look at the reason your characters are having this intimate encounter, and then what has changed for them after the fact. Are they unsettled? Were they insecure, and now feel reassured? Answering the question that you set up at the beginning of your story is the key to a good ending. When you do this your reader feels connected to your characters and your story, and feels fulfilled by their reading experience.
If you find that you need some extra help with writing your story, you can use my Sex Scene Worksheet. Remember, readers want to be emotionally involved in your story, so take some time and consider the tips discussed in this article and you will surely write a story that will leave them begging for more.