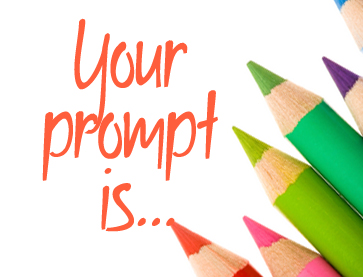 I've just set up a new feature at How to Write Fan Fiction–the Fan Fiction Prompt-O-Matic. (Check it out, just to the top left of this post.)
Every time you visit, you'll get a brand new prompt. Sometimes, all it takes is a single word to set your imagination on overdrive, so if you are looking for inspiration for your next Fanfic, How to Write Fan Fiction is your one stop shop for prompts. (If you want some help working with prompts, head over to  How to Write with Prompts.) And don't forget, we've got prompt tables for those of you who really want a challenge.
Once you have your Prompt, you can use the Mind Map Worksheet to really work out your idea. Spend between 5 and 10 minutes writing down everything you can think of that relates to your prompt. More than once, I've had a story outline itself with this process. Prompts are a great way to brush up on your writing skills–just writing a drabble (100 word fic) a day, keeps your creativity flowing. Drabbles often provide the seeds for longer stories–after you've had a while to let things simmer in the back of your brain.
If you have any prompts that you'd like me to add to the list, please submit them via the Contact page on this site. And when you write your story, please come back and share a link in the comments of this post so that we call all read it.