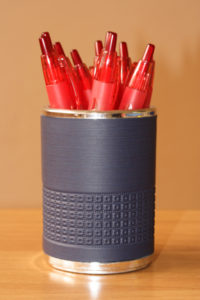 You've just spent a week bent over your keyboard typing furiously, visions of your Fan Fiction characters dancing in your head. It was all worth it, though because now you have a finished Fanfic on your computer screen.  It's time to post…or is it?
Sharing a new story is exciting, but before you hit that post button, make sure that your fic is in tip top shape. There are several practical steps you can take to make sure that anyone who clicks on your story loves it; here's what you need to know to edit your own story.
Take Some Time Off – The best thing you can do for your Fan Fiction is to step away from it for a day or so. If you don't want to wait that long, grab a snack or some coffee and take a mental break. You are much more likely to catch any mistakes you've made if you step away from your work for at least a short period of time. If you are lucky enough to have a beta reader, send it off for another pair of eyes to look over. Remember, you don't have to take your beta's advice, only list to it. (More tips for working with a beta.)
Dissect Dialogue – Editing your dialogue is probably the single most important thing you can do to improve your story. Chances are you can cut it down. Less is more when it comes to dialogue, so look closely at the words you've written for your characters. Ask yourself if you can hear their voice in your head when you read the words you've written for them. Finally, make sure it is clear who is speaking in each line of dialogue, and always start a new paragraph with a new speaker.
Proof Point of View – Every scene you write should have a clear point of view. This means the reader knows from whose perspective the story is being told. If you head hop in a scene, it can make the story confusing and hard to follow. For this reason, you should make sure it is clear whose doing the thinking, especially if you are flipping between characters. (A common reason for this would be during a sex scene, where you want to account for both characters' reactions.)
Read it Out Loud – Reading your story out loud forces you to slow down, and you'll be able to catch any places where the text might be awkward. If you stumble over a sentence, take a minute to reword it. It's also a good idea to read from a print out-this will help you to slow down and catch some errors you might have missed reading it from the screen. As a bonus, formatting errors will be easier to see as well.
Save the Punctuation for Last – Don't bother with punctuation until you're on your last read through. Chances are you'll change more than one sentence, and you can clean up any errors you might have made on your last pass.  Need help with grammar and punctuation? I've got you covered with Write Better, Right Now!
Sum it Up — And here's a bonus benefit: now that you've read through your story a few times, writing a summary will only take you a few minutes. Some writers choose a particular poignant quote  to use as a summary, but I recommend taking the time to write a few sentences that will hook a perspective reader into clicking your link. Writing "I suck at summaries" just doesn't cut it. Think about how your show teases you into watch the next episode and do the same with your summary.
And that's it, you're done and ready to post! Easier than you thought? I hope so!